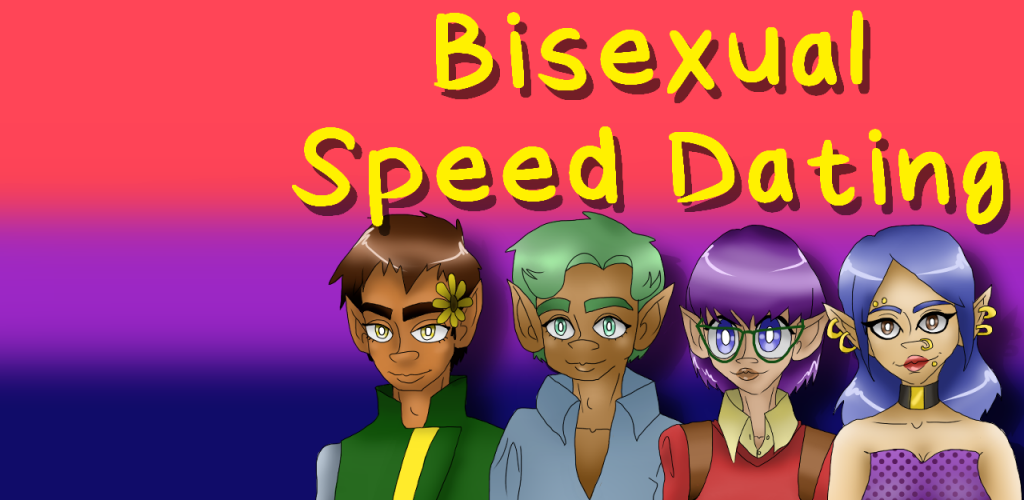 Bisexual Speed Dating
Bisexual Speed Dating Release!
---
Bisexual Speed Dating is here! This was just a little side project that I made out of mostly pre-made assets of my own, and it challenged me to make it in a short amount of time. Because it was short, I could beta test it myself and work out all of the kinks. However, at the same time, if you find any issues, please feel free to let me know! I'm excited to roll this out! I'm using a lot of exclamation points but it doesn't matter because I'm excited!! And I'm allowed to do what I want!!!
On the flip side, I have all of the character sprites that I used in this game available for purchase here on itch. For a short amount of time, they're on sale. However, there's a secret coupon code hidden in Bisexual Speed Dating, so if you find it, there will be a sale available for you for a much longer time ;)
Hope you enjoy Bisexual Speed Dating!
Get Bisexual Speed Dating