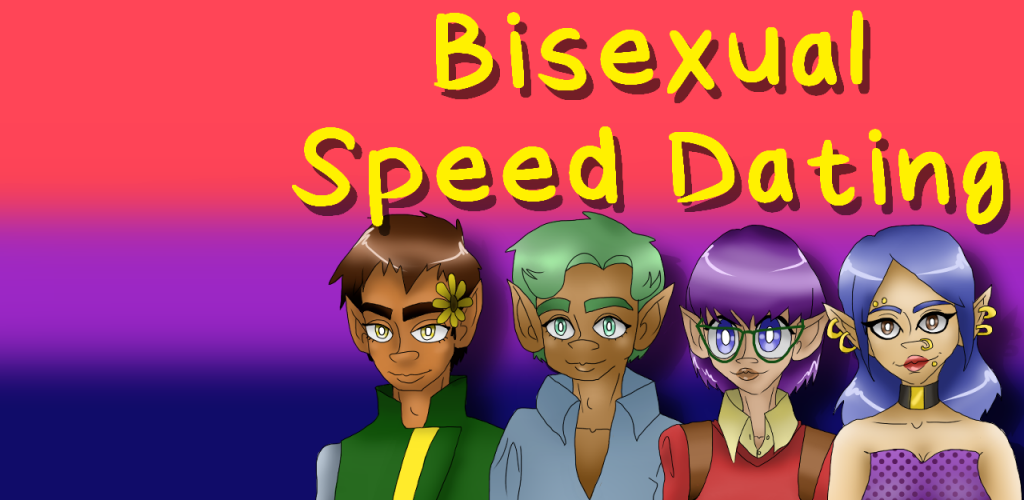 Bisexual Speed Dating
Mobile Build, New Games, Art Updates
---
I've decided on several things for the future of Bisexual Speed Dating.
First: I'm planning on modifying the script so that Bi Speed Dating can be played on mobile. It'll be available through itchio only for now, but hopefully I'll be able to put together a little extra cash to get it onto the Google Play Store. I'm not sure if I'll ever get onto the Apple Store, seeing as I haven't been familiar with Mac products for ten years now and the Mac version of Bi Speed Dating has been downloaded a vastly smaller amount of times compared to the Windows and Linux build. I don't plan on putting Bi Speed Dating onto Steam, either, seeing as it's 4x more expensive than getting onto Google Play. The only way I would do that is if I made a bundle of games to put all together. That brings me to the next point.

I want to make a whole line of lgbtqa+ speed dating sims that are all as light and funny as Bi Speed Dating. On Twitter, an artist who works closely on URealms and I adore, Sixelona, tweeted about an Asexual Dating Sim, which I'm planning on using as inspiration for the next in this line.
As for an art update, it's coming. I'm planning on doing a full 180 and switching from the pixelated art of now and doing full, soft-shaded portraits, hopefully with idle animation. The background will also be upgraded to soft-shaded and more detailed. I'm happy with my music and SFX choices (thank you Eric Matyas at soundimage.com for an amazing free selection) and plan on continuing to utilize this resource.
The end game for all of this will be to compile all of these games into one single game that will be cheap and provide all of these games in one executable program. All of the separate games will remain available for pay what you want.
What will come first though is art.
Thank you for playing Bisexual Speed Dating! It means so much to me!!
Get Bisexual Speed Dating