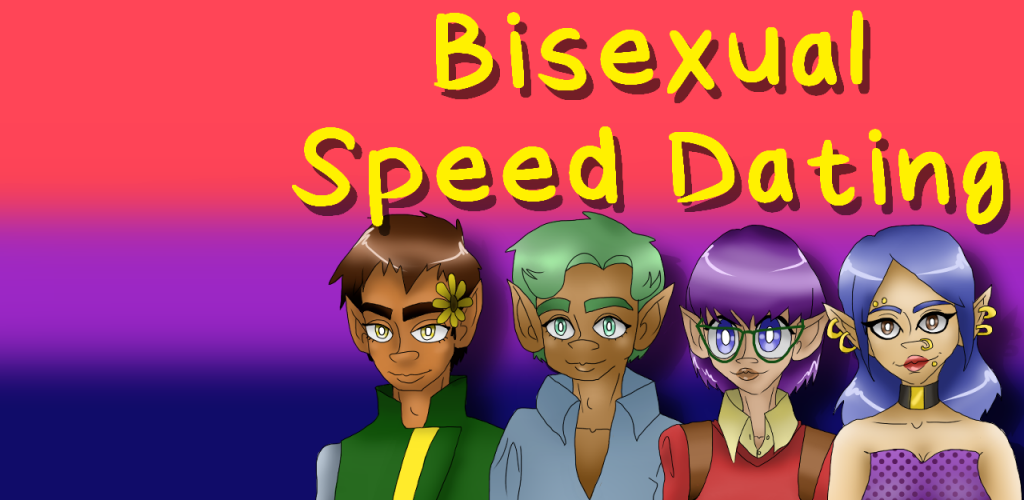 Bisexual Speed Dating
New Wallpaper Available! Happy Pride Month!
---
It's the last day of pride month here in America and I finally got my act together enough to get some art together, featuring all of your favorites from Bisexual Speed Dating! There is a non-text and text version available as a wallpaper that you'll find alongside the game downloads. Keep being proud of yourself next month, and for the rest of time, too!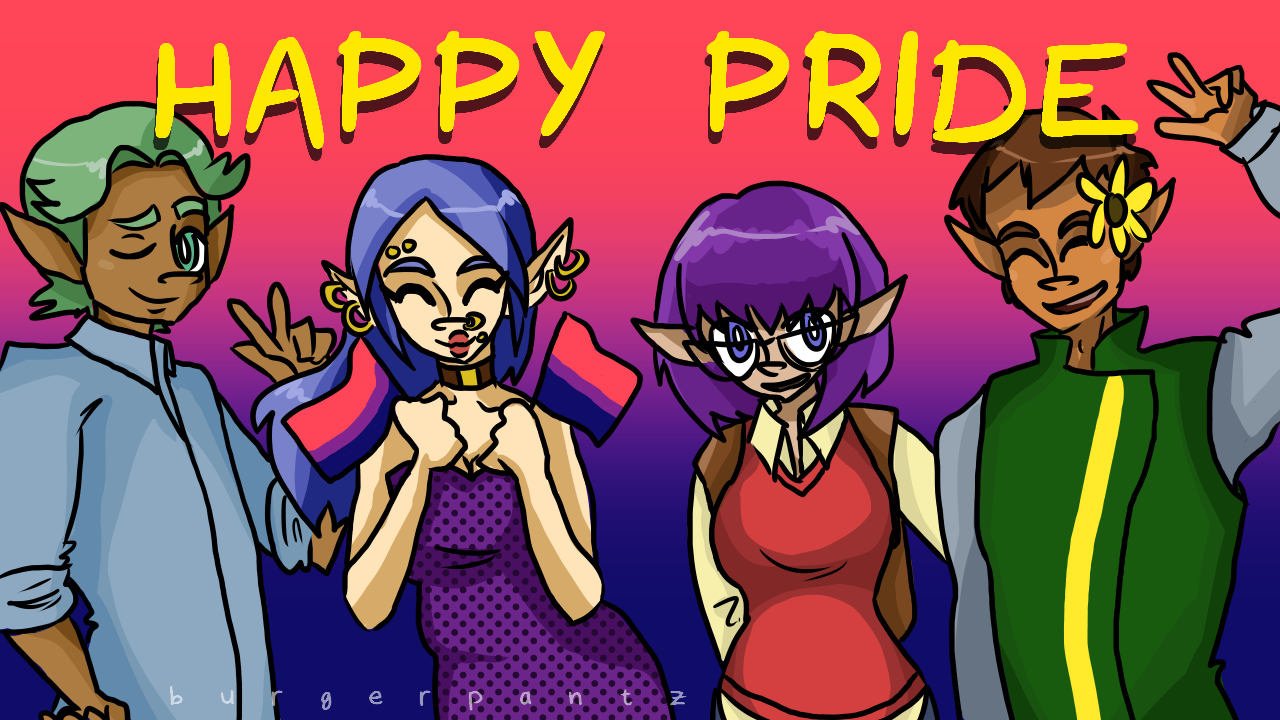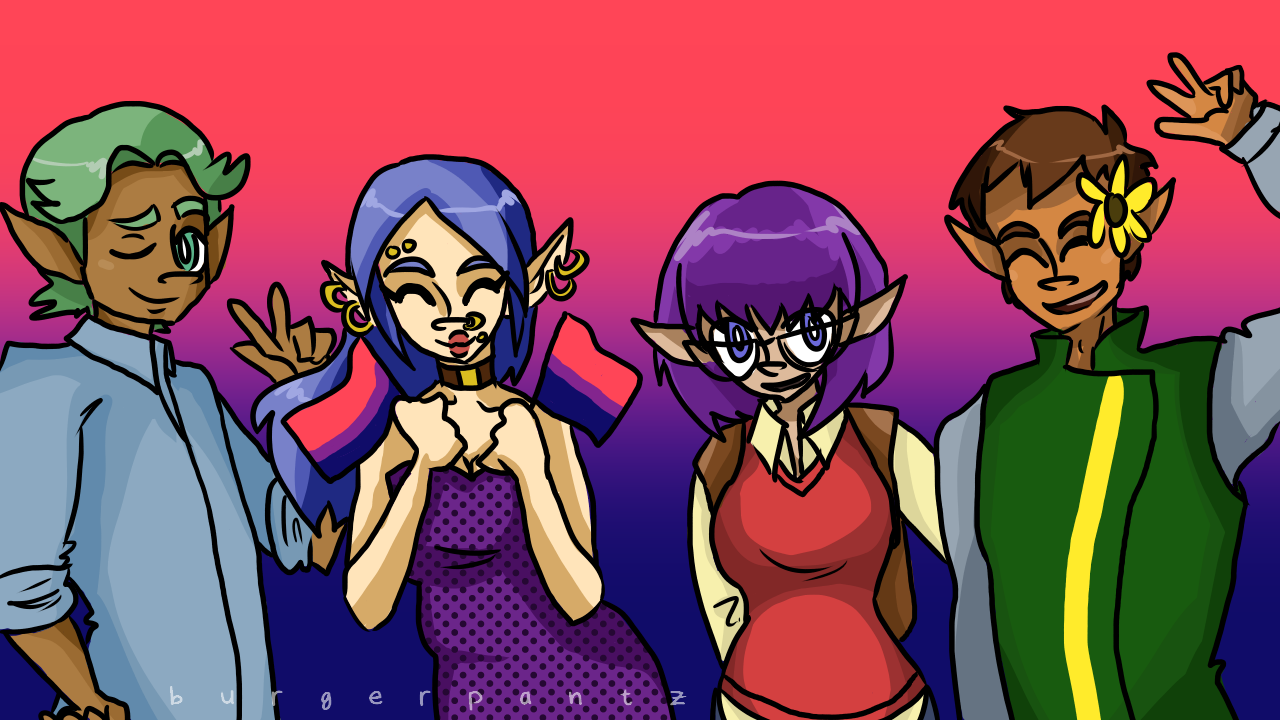 Get Bisexual Speed Dating